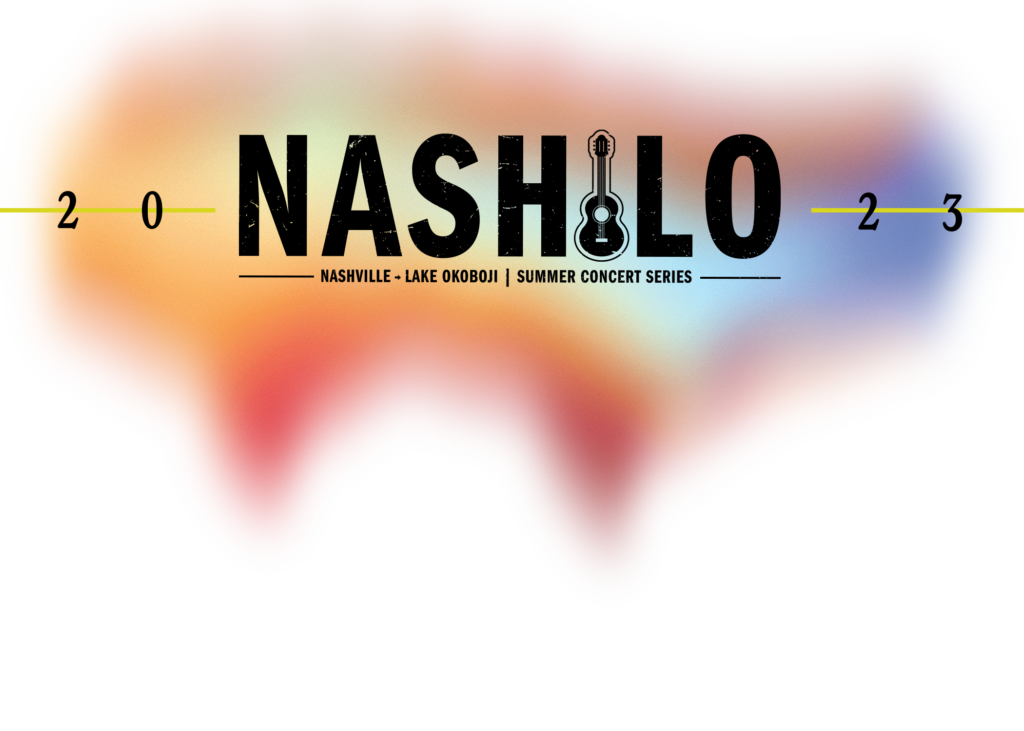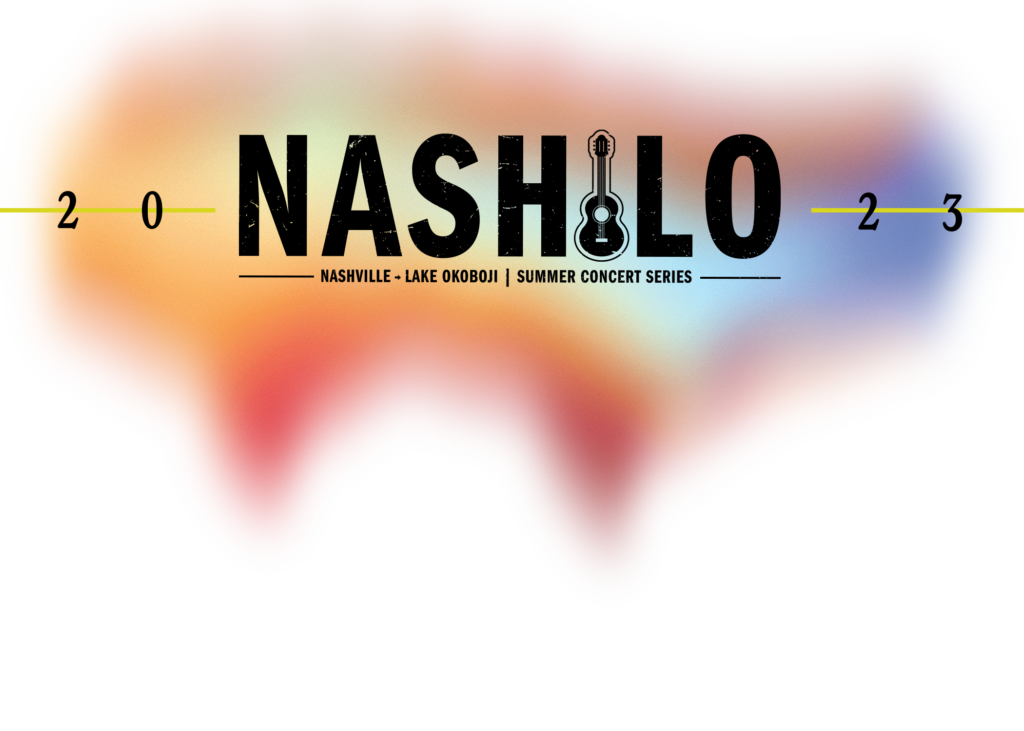 Only three years out of high school, still living in his small East Texas hometown, Kolby Cooper started selling out shows and clocking millions of streams using only his songs as muscle, earning streaming numbers typically reserved for household names. Amassing over 113.5 million on demand streams to date, Kolby released his first EP as a signed artist, Boy From Anderson County, on August 6 via BBR Music Group / Wheelhouse Records in partnership with Combustion Music. The prolific songwriter has an uncanny ability to turn his and his friends' life stories into relatable songs his rabidly zealous fanbase can't get enough of, and his upcoming EP is no different, stacking the release with high-energy rockers, scorching break-up anthems and reflective love songs. With new music on the horizon, Kolby continues his strenuous tour schedule, headlining sold-out shows all over the country, bringing with him his signature blend of Lonestar State roots, rough-hewn vocals and wailing electric guitar. Fans will have no doubt that his forthcoming EP is authentically Kolby.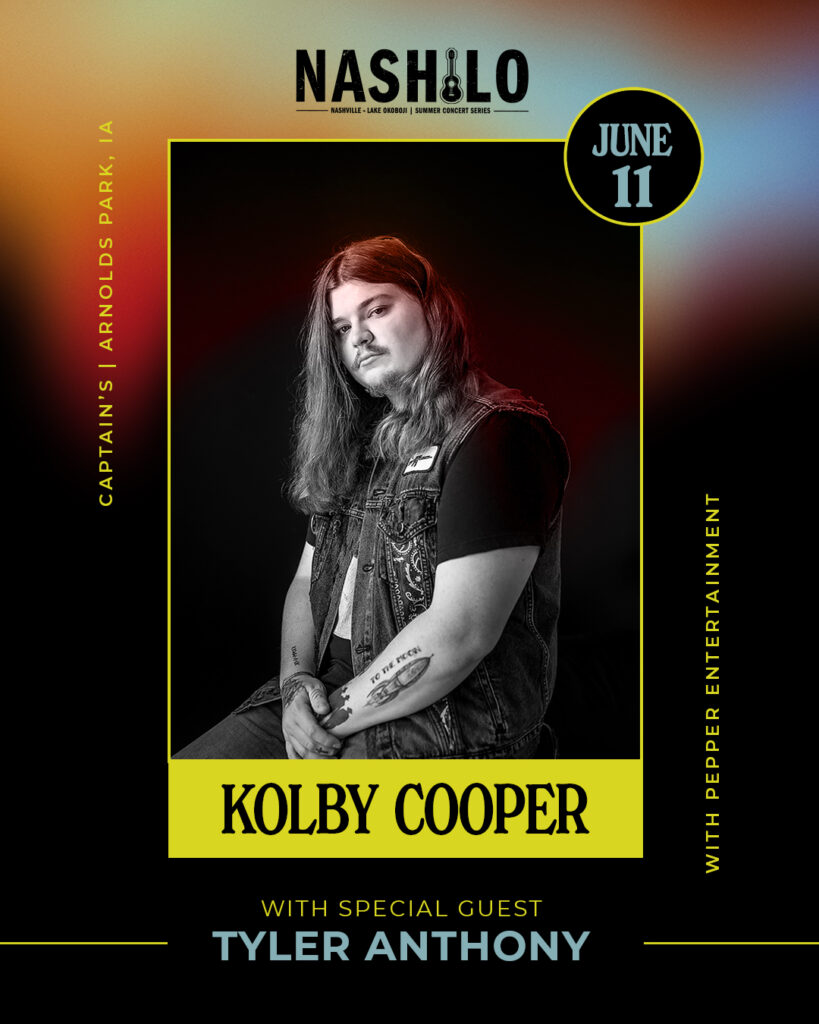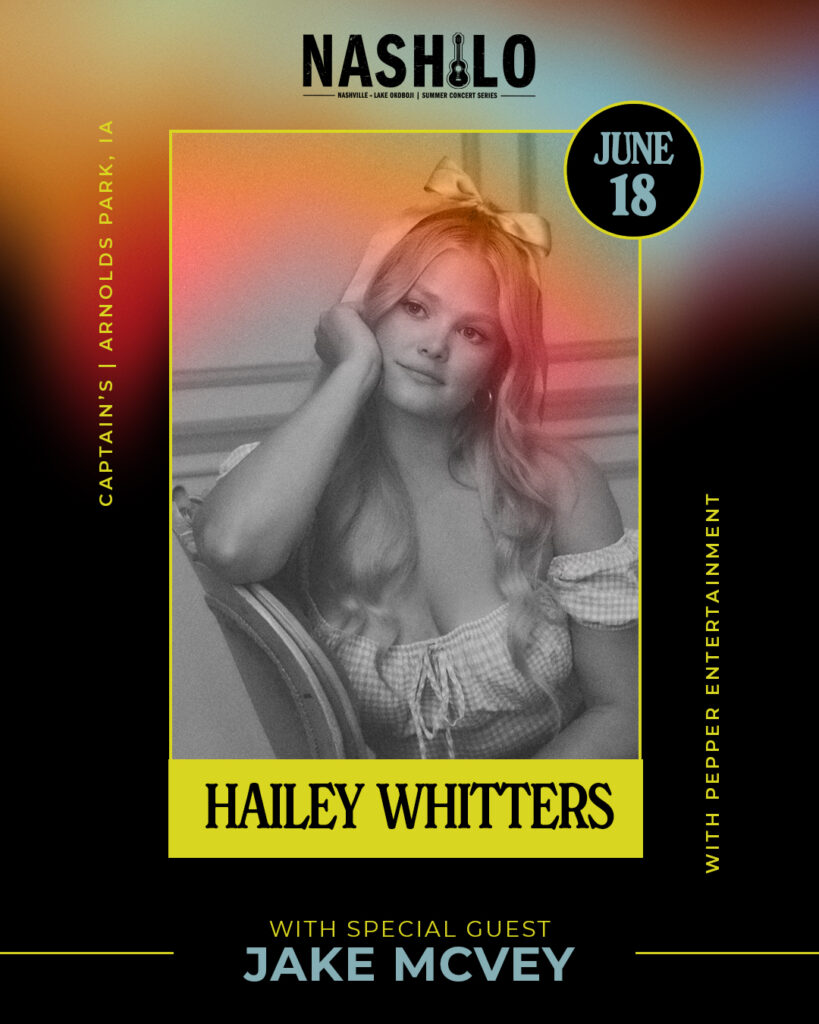 This Iowa-born, Nashville-based rising country star scored her breakthrough moment in 2020 with the release of her self-funded debut album THE DREAM, which was praised as "the year's deepest country album" (The Washington Post) and went on to appear on more than 15 year-end best of lists including #1 on both Stereogum's "10 Best Country Albums of 2020" and Garden & Gun's "Best Southern Albums of 2020" list. The subsequent deluxe album LIVING THE DREAM found Whitters' self-fulfilling THE DREAM's prophecy and enlisting her friends and collaborators Brent Cobb, Jordan Davis, Hillary Lindsey, Lori McKenna, Little Big Town, and Trisha Yearwood to appear on five new songs, leading NPR's Fresh Air to call her "one of the most interesting voices in country music." In 2021 alone, Whitters toured with Luke Combs and Midland, was named the inaugural Opry NextStage Artist of the year, scored her first CMT Music Award nomination for "Breakthrough Video of the Year" ("Fillin' My Cup" feat. Little Big Town) and received her first GRAMMY nomination for Song of the Year for "A Beautiful Noise," which was written by Ruby Amanfu, Brandi Carlile, Brandy Clark, Alicia Keys, Hillary Lindsey, Lori McKenna, Linda Perry and Hailey Whitters, and performed by Alicia Keys and Brandi Carlile. Now boasting over 75 million streams across her catalog, Whitters will embark on her debut headline Heartland Tour this winter and released her highly anticipated second album RAISED on March 18, 2022 via Pigasus Records/Songs & Daughters/Big Loud Records. Fast-rising Country singer/songwriter Jackson Dean is quickly earning a reputation for his old school, gritty, lyric-driven, outlaw style of Country. Mature beyond his years, Jackson opted to move out to a cinderblock, concrete floor, one-room shack on the back of his grandfather's property with no heat and no plumbing at just 18 years old. An adventurous and carefree spirit, the 22-year-old multi-instrumentalist, is also an old soul and skilled artisan whose pastimes include making leather goods, wood-burned art and disappearing into the woods to sleep under the stars. Bringing that same sense of adventure and downhome vibe to his songwriting, the "modern-day Country rambler" (Taste of Country) burst on the scene, showing people how real music can be with his atmospheric, musically-forward debut album GREENBROKE (out now via Big Machine Records). The Maryland native's debut, "Don't Come Lookin'" came out swinging as the highest charting debut Country single since 2015 and is currently climbing through the Top 5 after being featured on the soundtrack for Netflix's The Ice Road, Paramount Network's hit series Yellowstone and having been covered on The Kelly Clarkson Show. The hit also landed a spot on Billboard Hot 100 as it continues to soar with more than 25 million radio airplay audience impressions and 70 million streams. Following an early career of local performances in his hometown, Jackson has joined bills with superstar acts like Toby Keith, Miranda Lambert, Brantley Gilbert, Kane Brown, Jake Owen, Brooks & Dunn, Lee Brice and Brothers Osborne and found himself on the bill for credible events like Austin City Limits and Stagecoach. The young talent will wrap up 2022 by joining HARDY on the Wall-to-Wall Tour before hitting the road in 2023 with Blake Shelton and Carly Pearce for the Back to the Honky Tonk Tour at the top of the year.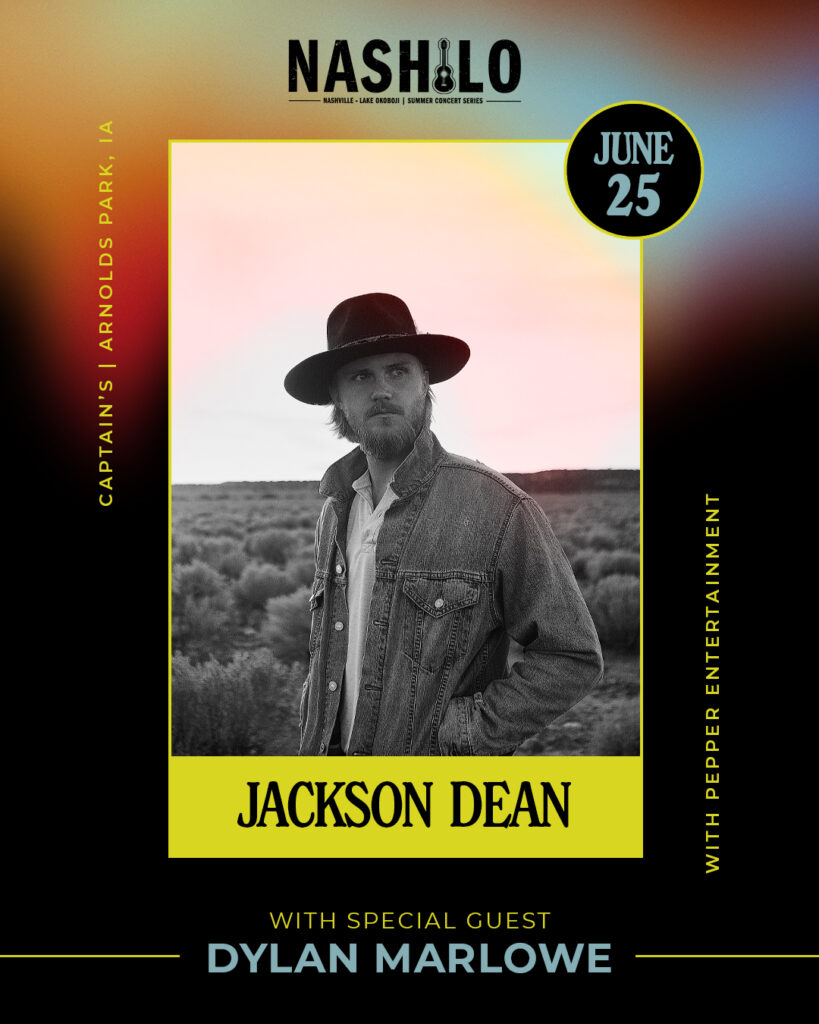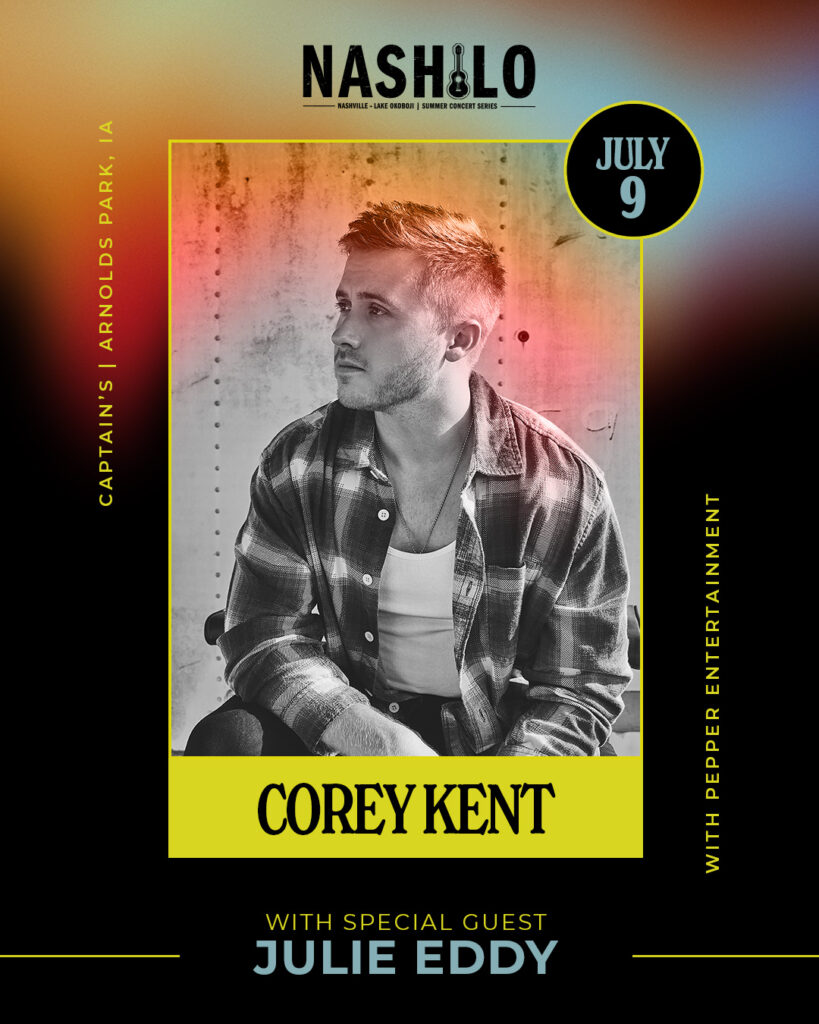 With the small-town charm of a boy from Bixby, OK, the big-city energy of Dallas, TX, and vocal prowess that rivals Nashville's best – Corey Kent has been poised for a career in music from the beginning. Growing up influenced by various genres and artists, Corey started his journey in music at an early age. Taking the stage at age 11 as the lead singer for a touring Western Swing band, Corey hit early career milestones opening for legendary acts like Roy Clark and The Oak Ridge Boys. A few years later, he would be booking gigs around his hometown of Bixby, OK and by 17 he made his way to Nashville.
In 2020, Corey released his From the West LP which garnered 3.5+ million aggregate streams and set the stage for his next chapter. His song "Gold" and fan favorite "Ain't My Day has nearly 15 million streams combined. In December of 2021, Coreyreleased his sophomore album, '21, to an overwhelmingly positive reception and landed on multiple playlists across the streaming platforms with his single "There's Always Next Year." Both albums were released via Combustion Music. On March 4, 2022, Corey released his smash hit single "Wild As Her" and shortly after signed his deal with Sony Music Nashville and their RCA Nashville Imprint. Warren Zeiders was just 22 years old when he signed his first recording contract with Warner Records' Los Angeles office. At that point, fresh out of school, the second song he'd ever written called "Ride The Lightning" had seemingly exploded overnight into the social consciousness of young country music fans. After a series of live covers, "Ride The Lightning" caught fire and ignited a community of true believers before he'd ever toured or played outside his hometown of Hershey, PA. Hundreds of TikTok posts turned into thousands and then millions of followers. Zeiders' distinctive, high energy country music is powered by a steady supply of youthful grit, honesty, muscle, and then, there's that voice; a world-weary, lived-in, honeyed growl that belie his young years.
Hailing from central Pennsylvania –recently relocated to Nashville– the now 23-year-old singer/songwriter delivers outlaw sermons in his unmistakable authenticity. His music is suited more to the vast wilderness of his home state than the bright lights of the big city injecting a healthy dose of Heartland ethos into his stories of real life and the pitfalls of temptation. He walks a fine line, but it's that space he lives in—between lonesome outsider and magnetic performer—that helps him relate to listeners from all walks of life through songs fueled by unshakeable soul-searching. His original solo acoustic version of "Ride The Lightning" became an instant hit with fans that has resonated around the world. Since then, Zeiders has released a string of rockin' but heartfelt tracks on his own 717 Tapes platform along with "Dark Night," "Burn It Down," "Wild Horse," "Up To No Good" and the raucous "One Hell of an Angel." To date, Warren Zeiders has amassed over 1.4 billion global TikTok views, in excess of 767 million audio streams and well over 39 million video plays on the heels of his recently released debut album 717 Tapes: The Album. As of February 2023, Warren Zeiders and his band begin a year of non-stop touring with plenty of new music coming in the weeks and months ahead.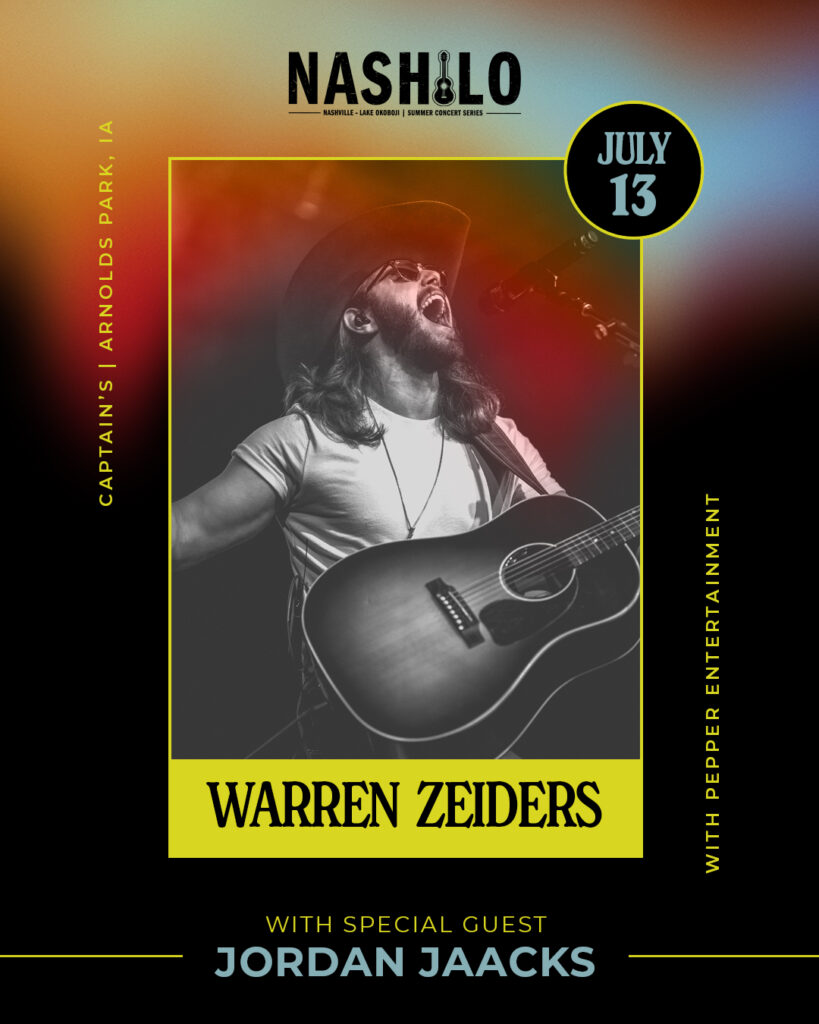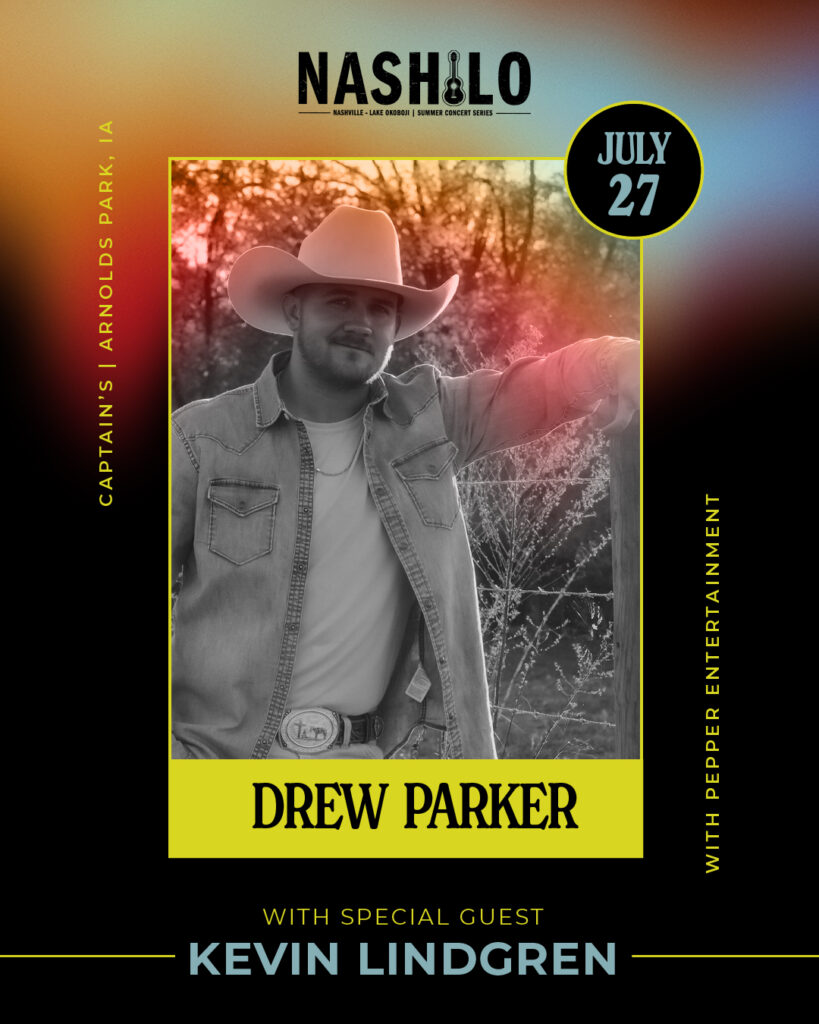 It takes some folks 10 years to make a name for themselves in Music City, but in the three short years that Drew Parker has lived in Nashville, TN, he has been able to accomplish things he never dreamed were possible.
Coming from a small, unincorporated town of Stewart, Georgia (located in Covington, Georgia), Parker began singing at age 3 in front of small church crowds. Over the years, he began to build his confidence and, at age 14, he decided to pick up a guitar and teach himself how to play songs from his inspirations, such as Keith Whitley, Merle Haggard, Waylon Jennings, Travis Tritt, and Alan Jackson. At age 18, he expanded his musical abilities and learned to play piano, both of which he still uses today to craft lyrics and rhymes into songs.
Parker made the move to Nashville, Tennessee in 2015 and signed a publishing deal with RiverHouse/WarnerChappell in September of 2017. He is a co-writer on Luke Combs' debut platinum record "This Ones For You", Jake Owen's single "Homemade" and Luke Combs' "1,2 Many".
Aside from his cowboy hat and boots, Drew Parker is the definition of true country. He is genuine, honest, and carries an old soul that resonates with many. He is on the rise and sees no end in sight. Proclaimed by Billboard as the "Next Hot Trend in Country Music" and likened to The Chicks for a new generation, Runaway June is comprised of Stevie Woodward (lead vocals/guitar/harmonica/piano), Natalie Stovall (vocals/fiddle/guitar), and Jennifer Wayne (vocals/guitar). The trio's "inescapable talent" (AXS.com) is multiplied by their seamlessly rich, organic harmonies and fiery, western-rooted bluegrass sound. The "Next Women of Country" (CMT) have earned praise from Billboard, Rolling Stone Country, The Huffington Post, Paste, People and more. They've made numerous national TV appearances including TODAY, GMA and CMA Country Christmas and have been nominated for ACM Awards and CMT Awards. Due to their electrifying live show, Runaway June has performed at Stagecoach, C2C Country To Country, and on some of the biggest tours in country music, opening for superstars like Garth Brooks, Luke Bryan, Alan Jackson and Carrie Underwood. Honored as a coveted "New Face" at the 2020 Country Radio Seminar, the BBR Music Group / Wheelhouse Records trio's Top 5 single, "Buy My Own Drinks" was the highest charting song by a female group since The Chicks in 2003. Their debut album Blue Roses (2019) received critical acclaim and was included on Rolling Stone's and Paste's Magazine best albums of the year lists. Most recently on tour with Luke Bryan's 2021 Proud To Be Right Here Tour, the award-nominated trio's bright, rootsy new EP, backstory, is out now.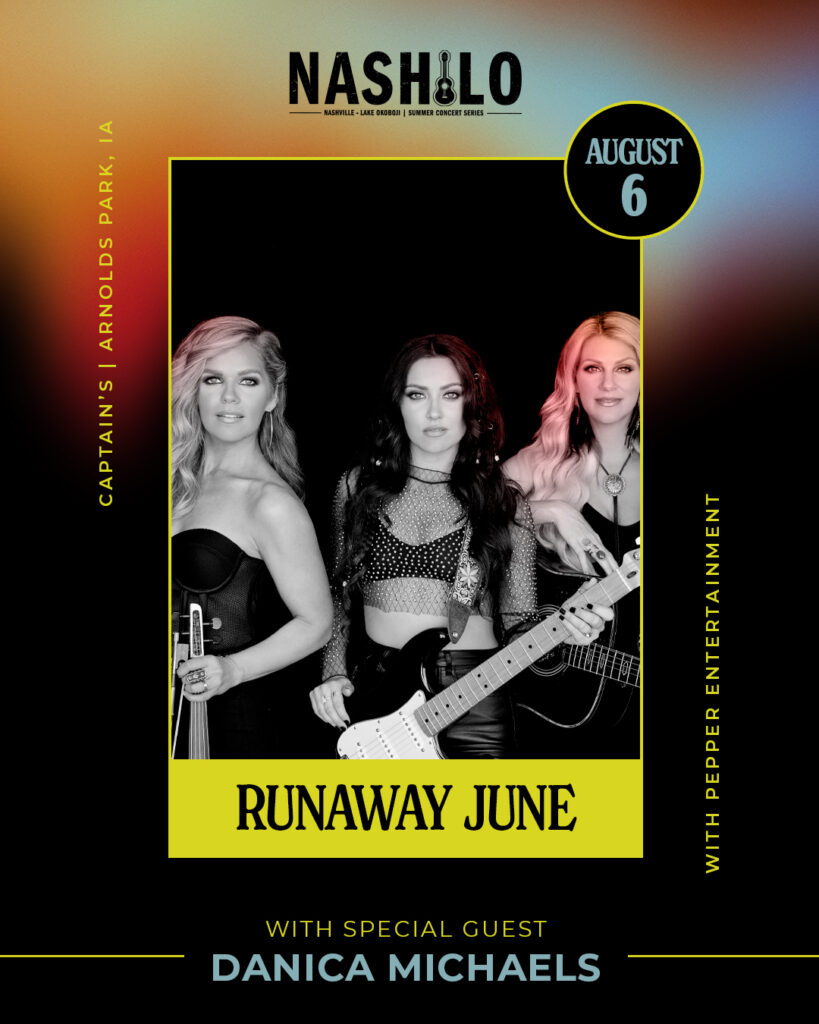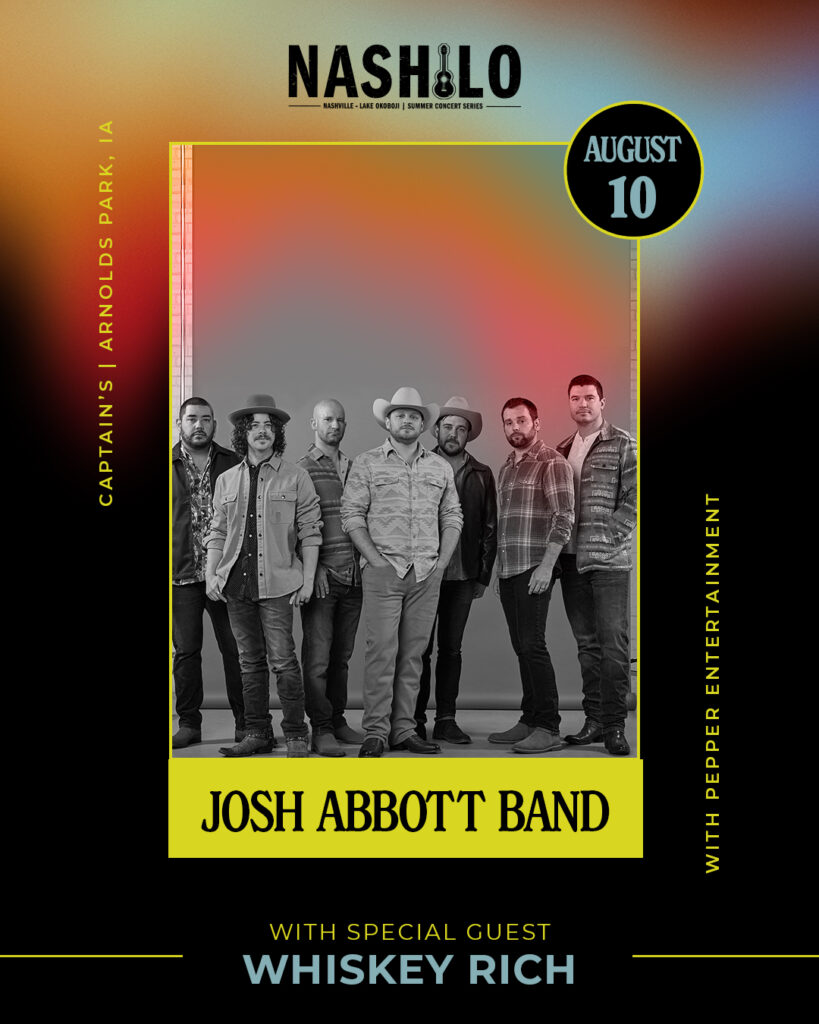 Country fans have been singing JAB songs for more than a decade already. The seven-piece group's relentless on-stage attitude quickly made it a successful touring act, building out from a Texas band to a regional act to a national crew with a devout following from coast to coast. Concurrently, JAB developed its own label, Pretty Damn Tough Records, before that was an accepted practice in country circles. Two of their projects, Small Town Family Dream and Front Row Seat, scored top 10 debuts on the Billboard country albums chart, while five titles cracked the Billboard country singles lists, including a pair – "Oh, Tonight" with Kacey Musgraves; and "Wasn't That Drunk," with Carly Pearce – that represented their first chart appearances. Led by the true-to-life cycles in Abbott's life, Abbott ambitiously documented the dissolution of first marriage in Front Row Seat. And the expansive Until My Voice Goes Out, recorded as Abbott tended to an ailing father, mixed elegant strings and a Memphis-tipped horn sound. In 2020 JAB released their 6th studio album The Highway Kind, the band's follow-up to 2017's string and horn-infused Until My Voice Goes Out, the uplifting 10-track album was recorded at Sonic Ranch in El Paso and produced by Marshall Altman (Marc Broussard, Frankie Ballard, Aaron Watson).